With over 18 years combined marketing communications experience, sixtwo digital can help you get the most out of social media marketing activities by using different channels the way they were meant to be used – by being social. We can also help you get more from your digital marketing channels and have a proven track record in doing so.
We analyse and respond to your business objectives and needs with buzz-word free tailored plans to meet those objectives. We provide genuine solutions from genuine people – you won't find any rock stars, gurus or ninjas here.
We offer strategy development, content marketing, social advertising, campaign management, training and email marketing as part of our services. Get in touch and see how sixtwo digital can help your digital needs.
Colm Hanratty – Managing Director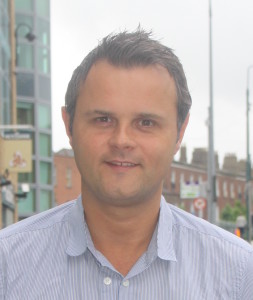 Colm has over 13 years experience in digital marketing. He began his online marketing career at Hostelworld.com, the world's number one hostel booking website. During his time there he was responsible for establishing and growing their social media presence on a global scale. His work took him around the world as he produced award winning travel videos, guides and podcasts. His YouTube videos have generated more than 9.5million views to date.
Colm has was won numerous awards for his work including a IIA Net Visionary Award for podcasting, an Irish Web Award for videography and Ireland's only Webby Award in 2010, also for his video work. Since leaving Hostelworld he has been working with companies from a range of industries to deliver successful and measurable social campaigns. He also lectures on social media at the Marketing Institute of Ireland.